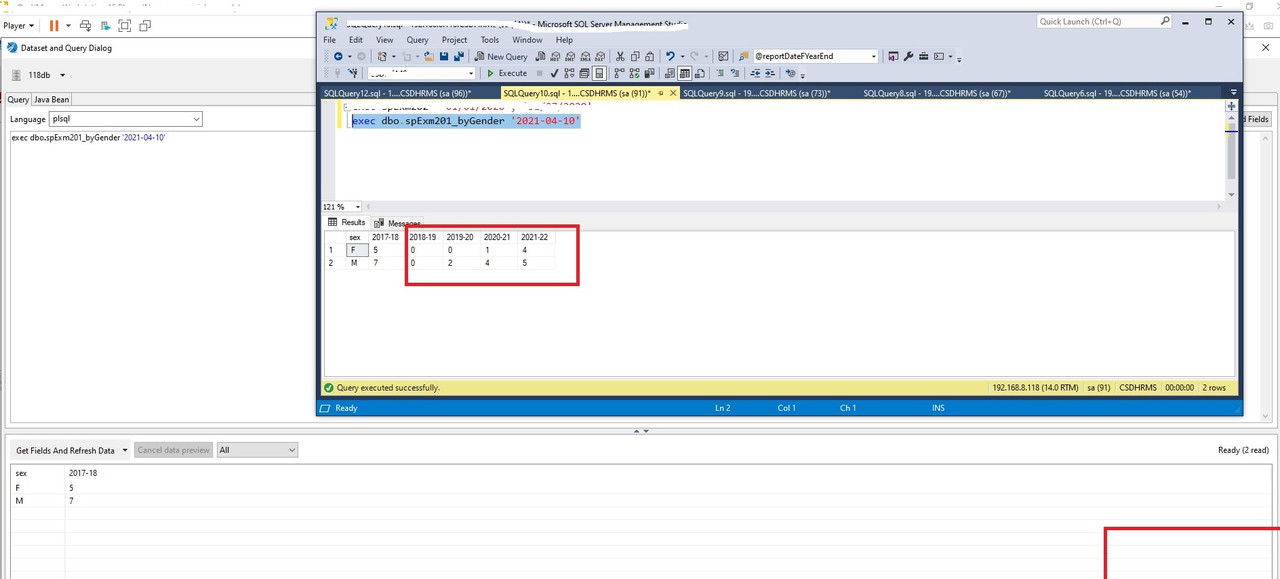 I have checked the data adapter is connected to the same db as SSMS, but when I run the same stored procedure from SSMS and jasper studio query dialog, the result is very different, many columns is not shown in jasper studio query dialog data preview tab, why?
the select statement in the stored procedure is come from dynamic sql, then using exec().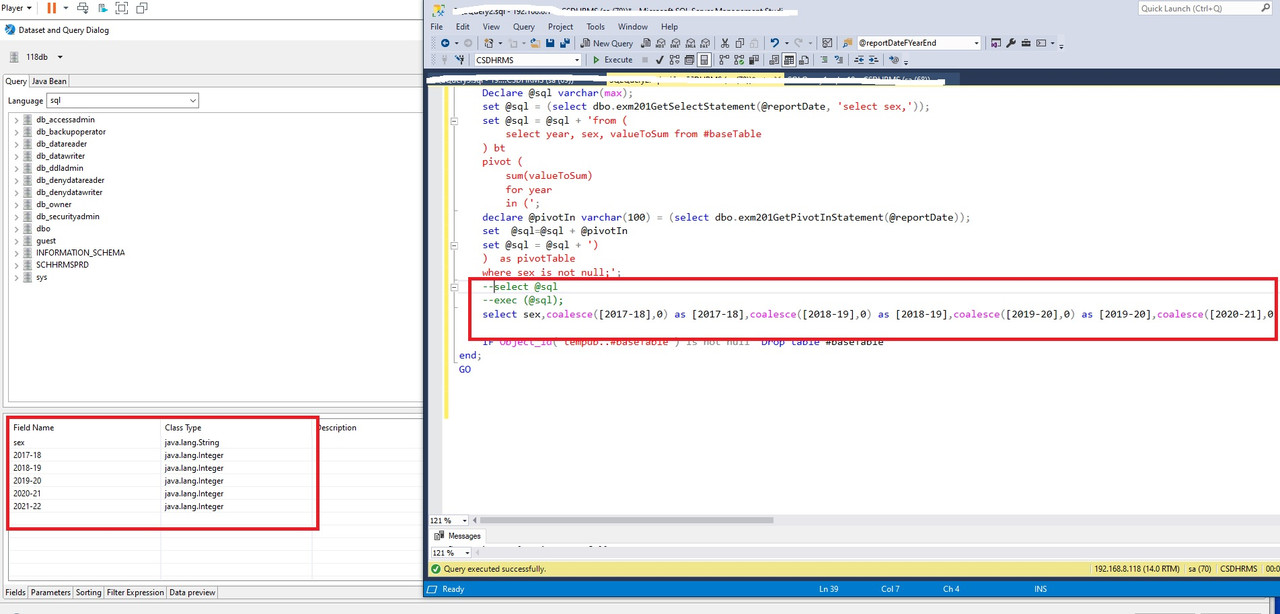 seems it is a bug of jasper studio 6.10? if I replace the sql in stored procedure, extract the runtime generated @sql and paste the string back to the stored procedure, then jasper studio can read all fields.
But the @sql is dynamic built, so it need to use exec(@sql)...Any method to work around this jasper studio read field problem?