We created a sample dashboard using two reports in jasper server. Embedded the same dashboard in web application using 2 methods -
Iframe

visualize.j

s
When we tested these dashboards for responsiveness in different screen sizes like laptop, tablet and mobile, the responsiveness is limited. The panels / charts do resize, but the usablity / readability at low screen sizes is impacted, data is not visible. Posting some screen shots for the same.
IFrame embeddding
Laptop Screen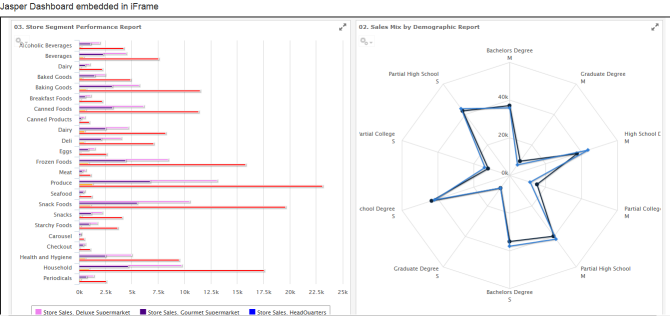 Lower Screensize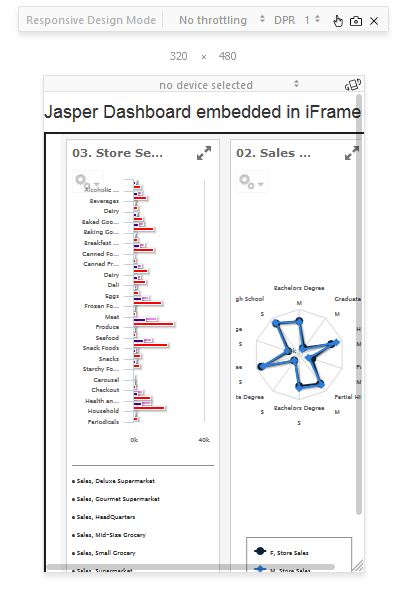 2. Visualize JS embedding
Laptop Screen -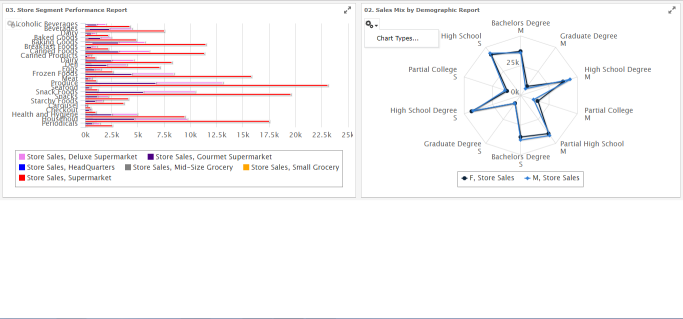 Lower screen size
Opened the same dashboard in mobile view. Panels are compressed and data is not visible, there is lot of space at the bottom, Right side should come at the bottom then it looks nice and data will be visible to the users.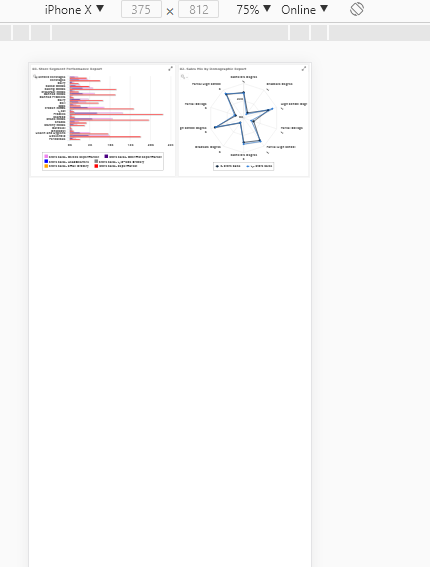 Questions
Can we improve the responsiveness of these dashboards ?

Is there a way the panels re-arrange and do not just re-size ?

Can we inject some CSS like bootstrap or any other java-script to do that?

Are there any improvements expected in newer jasper versions ?